Here's what you get:
Camp fee includes Outpost campsite & Camp facilities, camp activities & speakers, Saturday lunch, Sunday breakfast, T-shirt* and camp patch (*for those who register at least 3 weeks before camp).
Your outpost will add travel, food and other expenses which you have to pay to your Outpost separately.
Who goes to camp?
For ALL boys Kindergarten-12th grade - you don't have to be in Rangers; so invite your friends.
Dads or male adults with a signed Pastor Approval form are encouraged to attend with Ranger Kids.
Visitors
All visitors must check-in at the front desk in the Training Center and wear a Visitor badge while in Camp. No Exceptions! 
NO visitors can stay overnight without proper background checks and church authorization. 
What to Expect at Camp
Camp will be open on Thursday to set up campsites and for Outposts to check-in.
Campers may use the Monkey ball pit(s), nine-square, basketball along with other fun activities.
Thursday evening rally will feature skits and council fire; followed by a movie in the Amphitheater.
Camp activities will be open on Friday: swimming, tool safety and knot tying; archery; hawk throw & blacksmith shop; along with special activities.
Friday closes with a very inspirational Evening Service.
On Saturday, Camp activities continue and Ranger Kids will join in competition games to win medals.
Saturday Lunch is provided for all campers. Special LFTL Banquet for Ranger Kids.
Saturday will conclude with an evening service; followed by time at the Outpost campsite.
Sunday breakfast is provided; then we have morning service including JLDA Graduate recognition, GMA recognition, and other special awards and presentations.
Then break camp and head out for home.
Camp Wilderness has modern bathroom facilities and nice warm showers. Please use them!
Bring Money for the Concessions Stand
Sodas, candy, ice cream, food, and other fun items are available for purchase.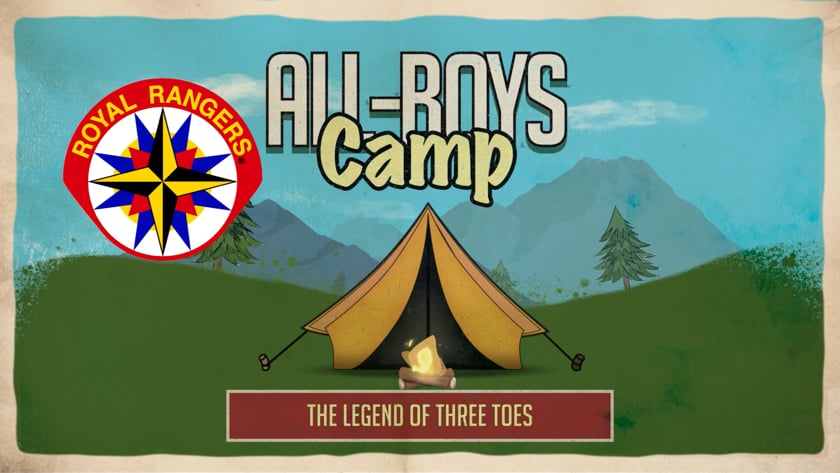 SUGGESTED CAMPER PACKING LIST
 Sleeping bag/ pillow
 Sleeping pad or cot
 Day clothing & pajamas
 Sweatshirt or light jacket
 Cap or hat (optional)
 Swim trunks
 Rain gear (coat or poncho)
 Shoes (sneakers) [NO bare feet; sandals or flip-flops]
 Extra underclothing; socks and shoes
 Plastic Bag for wet or dirty clothes
 Toiletry kit (toothbrush; toothpaste; soap; deodorant)
 Sun Screen
 Towel
 Flashlight
 Water bottle
 Camp chair [folding] (optional)
 Pocket knife [folding] or multi-tool (Cut & Chop Card required)
 Bible
 Notebook with pencil/ pen
 Money for offering, concession stand
 Bike helmet (optional, we have one for you at camp)
EMERGENCY?
CAMP WILDERNESS

715.942.8361
Join our Ranger Boys Facebook page.
CAMP COORDINATOR
GERRY KREBSBACH
GK@KWELECTRICINC.COM
REGISTRATION HELP
ADAIR KOONTZ
715.942.8360